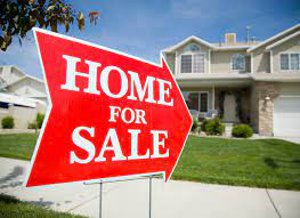 Navigating this spring's crazy housing market
Sellers are calling the shots. It's still an intense seller's market.
We can help you maximize your advantages- so call us when you begin shopping for a home. Here are some general tips on how you can cope with challenging conditions:
Shop hard for a mortgage. Buyers might not have much bargaining power when it comes to bidding for homes, but you can shop aggressively for the most advantageous home loan. Getting multiple loan offers can save you thousands of dollars over the life of the loan.
Prepare for a bidding war. It's not easy to avoid multiple bidding situations in today's market, where buyers are paying tens of thousands of dollars over list price just to get a home.
Go into the bidding with a plan. In the heat of battle, you can be tempted to boost your offer as you try to win. Before you get into a bidding war, set a clear ceiling on the amount you're willing to offer for the property – and stick to it.
Be careful about skipping inspections. To compete, many buyers have agreed to let sellers off the hook for any issues found by a home inspector. Anytime you waive contingencies, you're increasing your potential exposure. If you choose this path, be cautious. You can waive the inspection contingency without waiving the inspection itself.
Be prepared for the appraisal to come in low. In a hot market, buyers are willing to pay more than an appraiser thinks a home is worth. That throws a wrinkle into the deal and puts the borrower's mortgage financing at risk. In cases of an "appraisal gap," the buyer might need to come up with extra cash. "To salvage the transaction, buyers have two options: Either use additional savings to bridge the gap, or renegotiate the purchase price with the seller. Loan officers are documenting borrowers' reserves with this issue in mind – buyers should know in advance whether they can come up with extra cash.