Before you start shopping for a home, unless you have cash to pay for your purchase, mortgage pre-approval is your #1 home buying assignment.
Pre-approval tells you what price range you can afford
Realtors and sellers will not take you seriously without it
Sellers and Realtors may not even let you see the homes
You need one to be able to submit an offer
Your mortgage process will be smoother and faster
That brief list should be enough to convince you about why you need a pre-approval. But possibly 42% of homebuyers start looking at homes online, and try to see homes without mortgage pre-approval. For numerous reasons, this is a significantly bad idea.
Case Histories
So maybe you just ignore the good advice. And you watch all the beautiful virtual tours online, and the galleries of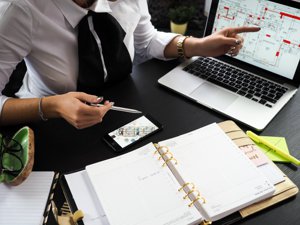 glowing professional photos. And, you fall in love with one or a couple of homes. Exactly what you're looking for! Well, unless you're paying cash, no one will take your offer. More than likely, you might not even be allowed to view the property in person.
Here are some home buyers who found out the hard way.
Mr. & Mrs. Brown jumped the gun and began their home journey by searching for properties online. Once they found a few homes they liked, they called a real estate agent about seeing the properties in person. The agent asked if they had a mortgage pre-approval letter. The couple reassured their agent that their credit and finances were all in order, they had a high credit score, and there would be no problems.
Shop for money, then shop for houses
But they were completely wrong. Totally. In fact, their offer never was even considered because they couldn't produce a pre-approval letter or even a prequal. In many of today's markets, a solid pre-approval letter is a must.
So, Mr. & Mrs. Brown had to reinvent the wheel, so to speak, by talking to a lender FAST. They discovered that their finances were not as solid as they believed. In fact, they found out that their "purchasing power" was only about 80% of what they thought it was.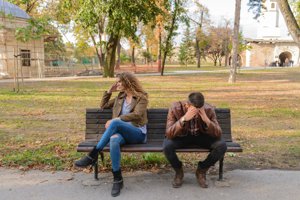 Mr. & Mrs. Smith also believed what they believed. That they could consider homes in a certain price range-- ones that met their specific needs. They refused to talk to a lender first, wanting to find the "perfect home" first, then worry about talking to a lender later. They had tried to go through many Realtors to see their "perfect homes", and were very displeased and angry with Realtors who told them they needed to be prequaled or pre-approved first. But, they finally did find an agent who showed them homes. They made an offer, and seller accepted it without knowing what the Smiths could qualify for. The Smiths hurried to find a lender for this purchase. Sadly, the property wouldn't qualify for the type of loan the Smiths could qualify for. In fact, the type of loan the Smiths COULD qualify for severely limited their choices. Essentially, they could not do what they only "wished" they could do without getting a financial self-check first. Disappointing to say the least.
Sellers are more than selective than ever
It's a hot market in just about everywhere in the country. That means that sellers can be choosy about what offers they're willing to accept. In a hot seller's market, inventory tends to be scarce. Getting pre-approved gives you a leg-up on your competition. A mortgage pre-approval allows you to make an offer with confidence and shows that you're a serious buyer with the means to purchase a seller's home.
Many real estate agents won't even let homebuyers tour listings if the buyers don't show up with a pre-approval letter from a reputable mortgage lender. The bottom line here is that real estate agents aren't being nosy or mean when they ask about pre-approval or prequal. One of the only ways a real estate agent knows who people are, or who people say they are, what homes they can even CONSIDER, is by seeing a pre-approval or prequal. And many times, talking to the lender to make sure everyone is on the right track.
Want to see homes in person without being pre-approved or prequaled?
Attend open houses in neighborhoods you prefer. Or for homes that somewhat match your wish list. Many times,
open houses will be co-hosted by a lender, too. You can make contact there.
What is a pre-approval letter?
A mortgage pre-approval letter from a lender assures you, sellers and real estate agents that you have the ability to a complete the purchase of any home that meets the lender's guidelines.
Mortgage pre-approval shows you what you can afford to spend and what your monthly payment will look like.
Mortgage pre-approval is not merely pre-qualification. Many lenders issue "pre-qualification" letters after asking you about your income, debts and assets, and perhaps checking your credit.
Mortgage pre-qualifications are good (but pre-approvals are better)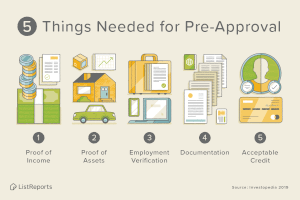 While a pre-qualification letter is better than nothing (at least you put some thought into your prospective purchase), it cannot compete with an offer from a pre-approved buyer. To get a mortgage pre-approval, you must complete a mortgage application and submit all required documents. These can include (but are not limited to):
Pay stubs and W-2s (typically two years)
Tax returns (typically two years if self-employed or you earn commissions or bonuses)
Bank, retirement and investment account statements (two to 12 months, depending on loan)
Financial statements (if self-employed)
Letters of explanation for credit blemishes
Divorce decrees, if you pay or receive spousal or child support
Sometimes one document may bring a request for others. As an example, a bank statement indicating 5 insufficient funds fees in a one month could make an underwriter question your financial management skills. It's prudent and advised to resolve these issues before you go home shopping.
You can get a pre-approval letter and shop for rates later
You certainly don't have to go with the lender who provided your pre-approval or prequal.
Obtain your pre-approval/prequal from any reputable lender, make your offer, and get an accepted offer on a house.
Then you should consider "shopping" your mortgage to at least three or possibly more lenders. Get the best rate you can. But make sure the lender can close on time.
Studies indicate that many homebuyers stop mortgage shopping after getting just one quote. But failing to compare quotes from at least three or four mortgage lenders may cost buyers over $2,500 in extra fees for a $200,000 loan on average. That's a chunk of change. So buckle up and get down to business!