Using Realtor.com, Trulia, and Zillow, and dozens of non-local websites online, many buyers and sellers might think "Why does anyone need a real estate agent?" The answer is everyone does!
Those websites are designed to be user friendly and have the effect of making consumers believe the entire real estate process is easy-peasy, just like the website. But, the truth is there's a mountain of work that goes into a real estate transaction besides finding a home. Or selling a home.
You might think this a propaganda, considering what we do for a living, but give us a minute! This is probably the biggest financial decision/investment you will ever make. That's huge. So, here are a few reasons why it's really important to use a local agent rather than try to go it alone.
First, agents know the area. Zillow, Trulia, and all the others don't. Not at all. They want you to believe they do, but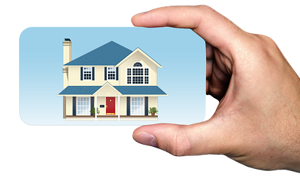 they don't. They don't know neighborhoods, they don't know the construction type good/bad, they don't know the condition of the home, they actually don't know where it is, except for the zipcode. That's VITALLY important in the White Mountains AZ, a small but extremely varied market. All those property aspects and many more affect the value of a home, including whether it's financeable, what type of financing, cash only, etc. It may look fantastic seen online, but only an experienced local real estate agent can tell you the "nuts & bolts" about the property. And whether it's what you're looking for.
These big online websites also pepper their websites with handy-dandy information that leads consumers to think they've gained knowledge that they can use. Typically, not. They'll attempt to instruct consumers on many areas of real estate and real estate transactions. But, it takes a real estate agent to actually explain these processes and how they apply to a consumer's very specific situation, goals, and abilities. Good local realtors also know their areas better than anyone. They are your best resource for finding a home in the neighborhood and price range you want.
Buying and selling requires sharp negotiating skills. Depending on the home,there may be substantial competition,
cash offers, bidding wars, and other factors to consider. Local agents know all about this. They do this for a living. You may buy/sell a couple of houses in a lifetime. Real estate agents do it 100s of times! You need someone who will always have your back and your best interests.
They've got "people". Experienced agents know everybody-- mortgage companies, good/bad, escrow companies, home inspectors, tradespeople, movers-- all resources you need. The good, the bad, and everything in between. This expertise is of tremendous value when it comes to handling transactions that pose very different situations.
They do a ton of work to earn their commission. And you may only see a fraction of the work, time and effort they put in on your behalf. Because, a big part of an agent's job is to make things easy for you. To take the heat, bear the stress, take on the worry, work through difficult situations and sometimes difficult people with experience and savvy. So you don't have to. So you don't see it. It's what we're hired to do!